Thanks to the programming gurus at TV Land, the nation was treated to a marathon of Night Court this past weekend. Being inundated by Bull Shannon, Judge Harry, Dan Fielding, Roz, Mac, etc, I was reminded that when I was a young man, I had a hell of a crush on Markie Post.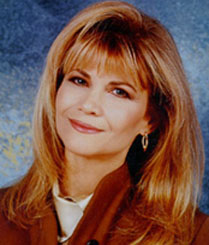 So I got to thinking about my other TV crushes. As a very young man, there was Erin Gray from Buck Rodgers – who, incidentally, I saw on an airplane a few years ago.
There was Stephanie Zimbalist from Remington Steele…
Janine Turner from Northern Exposure (who now looks strangely freakish on those Restasis commercials)….
When I got older, Jennie Garth from 90210 (if you can find me a guy my age who wasn't a little bit in love with Jennie Garth, I'll show you a liar).
Anybody else have some adolescent crush you'd like to share with the class?